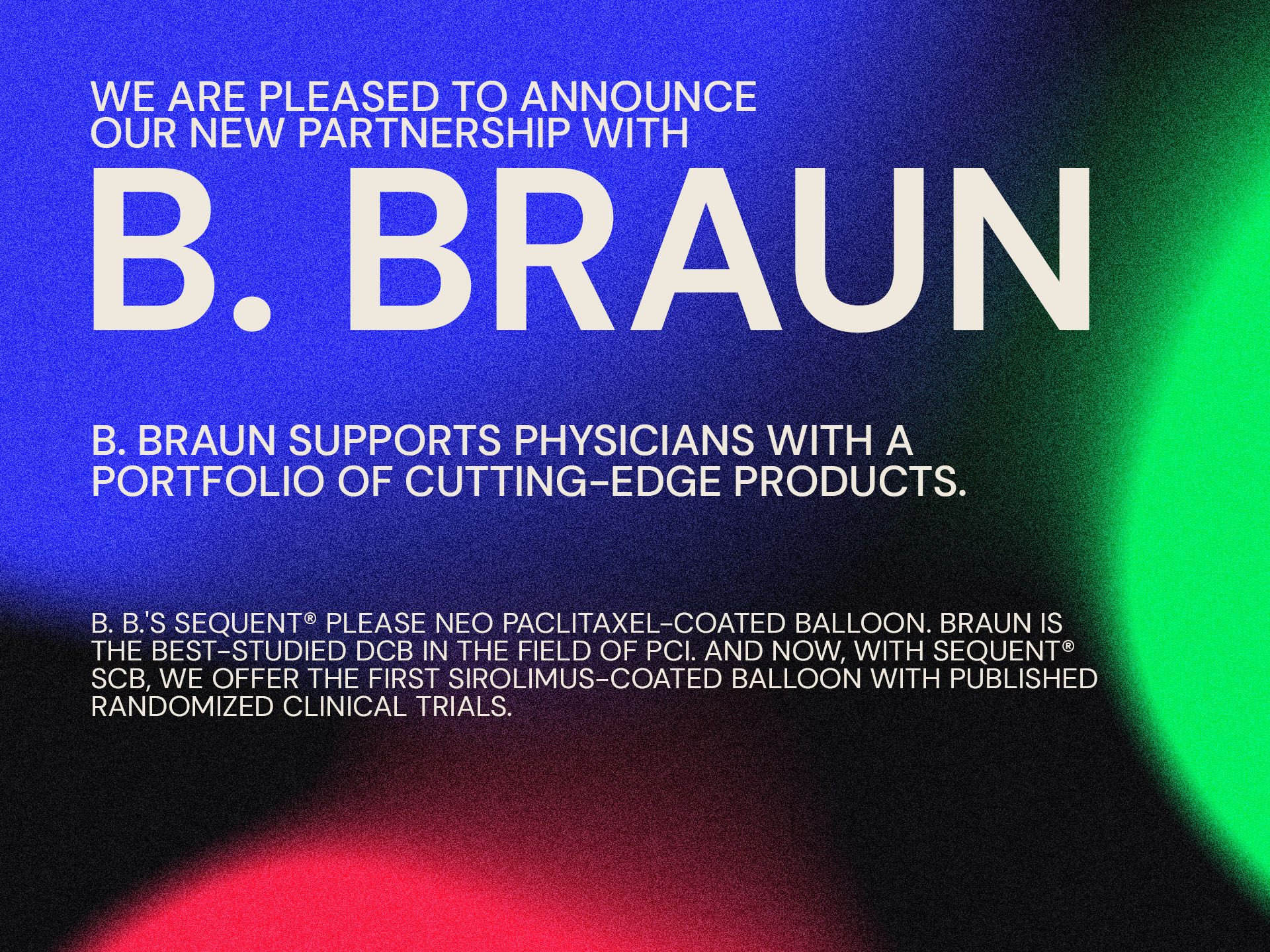 CS Medical and B. Braun Partnership: Advancing Vascular Intervention Therapy
In the fast-evolving field of vascular intervention therapy, staying at the forefront of medical advancements is crucial. To achieve this, CS Medical, a leading medical technology company, has recently formed a strategic partnership with B. Braun, a renowned provider of interventional vascular therapy solutions. This collaboration aims to combine the expertise and product portfolios of both companies to improve patient outcomes and revolutionize the field of vascular interventions.
B. Braun's Commitment to Vascular Intervention Therapy
Vascular diseases, such as acute and chronic circulatory disorders, continue to present significant challenges in healthcare. B. Braun recognizes the growing need for individualized treatments for patients and is dedicated to supporting physicians with a state-of-the-art product portfolio. Their extensive range of products spans various aspects of vascular intervention therapy and diagnostics, offering innovative solutions to address the diverse needs of patients.
SeQuent® Coronary Drug Coated Balloons
Among B. Braun's notable products is the SeQuent® Coronary Drug Coated Balloons (DCB). These balloons have been proven performers in coronary angioplasty, helping physicians achieve optimal outcomes. The SeQuent® Please NEO, a paclitaxel-coated balloon, has gained significant recognition as the best-investigated DCB in the field of percutaneous coronary intervention (PCI). Additionally, B. Braun has introduced the SeQuent® SCB, the first sirolimus-coated balloon with published randomized clinical trials, further expanding treatment options.
Collaboration and Knowledge Exchange
CS Medical and B. Braun share a common goal of improving patient care through collaboration with medical professionals and caregivers. By exchanging knowledge and experience in the fields of vascular access and therapy, both companies aim to develop cutting-edge products and services that enhance the quality of life for patients.
Combination Therapy with SeQuent® Please OTW and VascuFlex® LOC
One exciting outcome of this partnership is the development of combination therapy using the SeQuent® Please OTW peripheral drug-coated balloon in conjunction with VascuFlex® LOC multiple stent systems. This innovative approach allows for spot and focal stenting, enabling physicians to achieve more comprehensive and precise endovascular procedures. The combination therapy approach promises to advance patient care by minimizing the presence of metal and improving long-term treatment outcomes.
Focus on Vascular Access
B. Braun's commitment to vascular access is another crucial aspect of their product portfolio. The company provides a range of access port catheters and port needles that facilitate easy vein access, reduce the risk of infections, and enhance patient comfort and quality of life. By offering long-term venous access solutions without compromising safety, B. Braun aims to improve patient experiences and ensure optimal treatment outcomes.
Vascular Implants for Enhanced Treatment
Recognizing the importance of vascular implants in treating aneurysms and bypassing peripheral stenoses, B. Braun offers a comprehensive range of products designed to reduce the risk of vascular graft infections and improve patency rates. These vascular implants, known for their established product quality, contribute to safer and more effective treatment options for patients.
The partnership between CS Medical and B. Braun marks an exciting milestone in the advancement of vascular intervention therapy. By combining their expertise and innovative product portfolios, both companies aim to drive progress in the field, improve patient outcomes, and enhance the quality of life for individuals with vascular diseases. With a focus on knowledge exchange, collaboration, and the development of groundbreaking treatment options, this partnership has the potential to reshape the future of vascular interventions.